! -- disable viewing of source code >
1965 Mustang
Its first starring role in a Music Video and
the introduction of the Shelby GT350
Click on a photo below to enlarge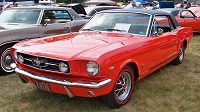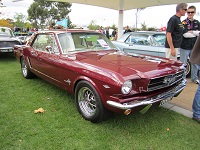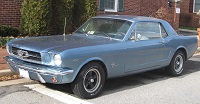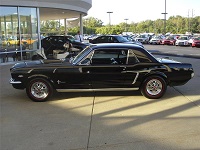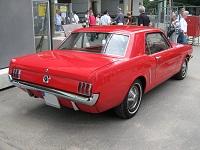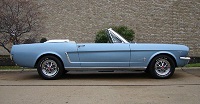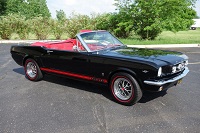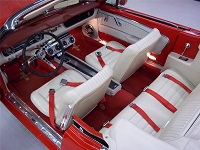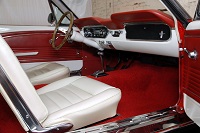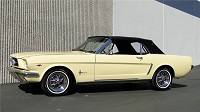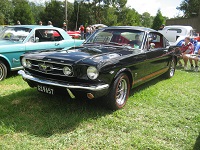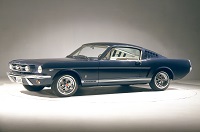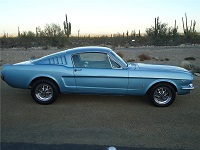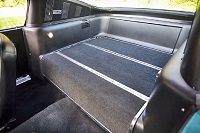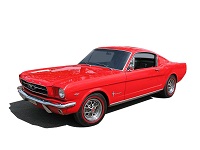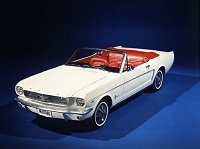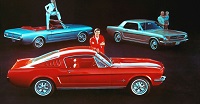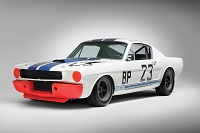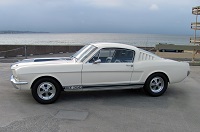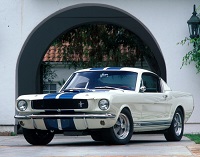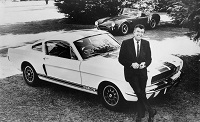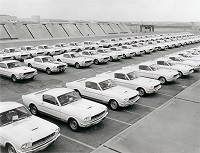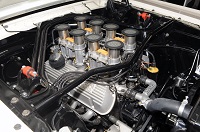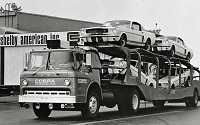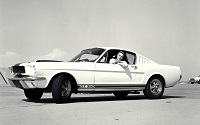 Iacocca tells Shelby "We've got to race this thing"
For the 1965 model year, conversations between Iacocca and Shelby resulted in the construction of the GT350 Mustang. Shelby was at first reluctant, telling Iacocca that "you can't race the Mustang, its' a secretary's car". That resistance was short lived as the GT350 R models produced by Shelby American went on to dominate SCCA B Production racing.
Winning cars on the race track resulted in increased sales volumes at the dealerships. Mustang was the king of the market segment it created.
Mustang's First Music Video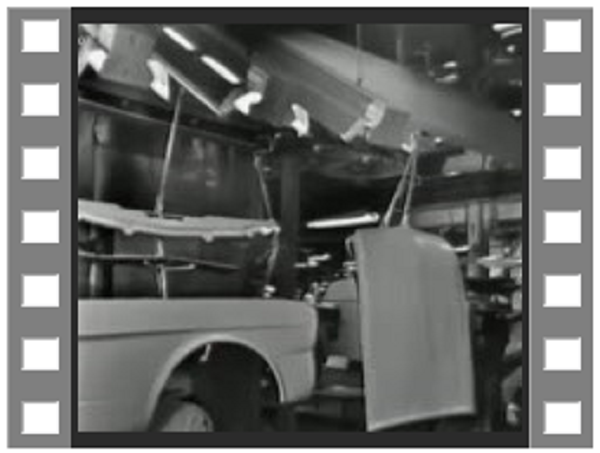 Mowtown's Berry Gordy wanted to capatalize on the popularity of the Mustang by featuring one of his artists in a "music video".

Martha Reeves and the Vandellas was the chosen group to be featured with the Mustang. At the time, Ford did not want to shut down production to film this feature, so they let the Motown film crew use the Rouge facilities, while the cars themselves were being built on the line.
Click on the image at right to watch the video
Mustang Videos
Click on an image below to view
| | |
| --- | --- |
| | |
| Last updated: All Rights Reserved | Mustang Museum Online |