| | |
| --- | --- |
| | 1970 Mustang |
Click on an image below to enlarge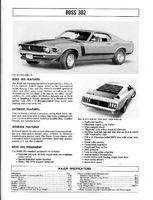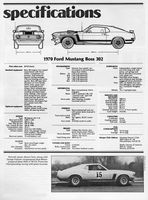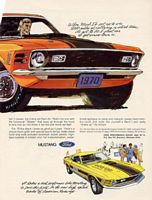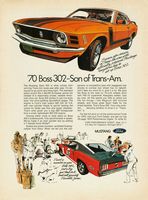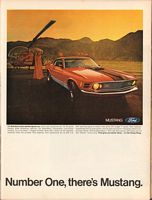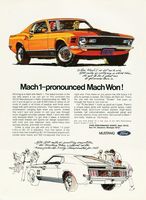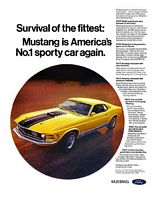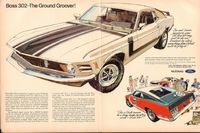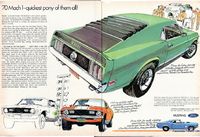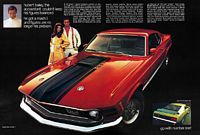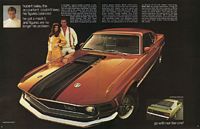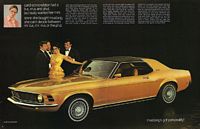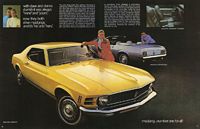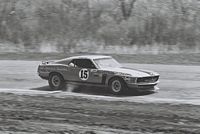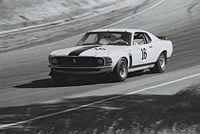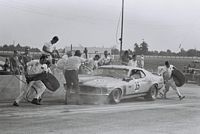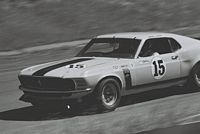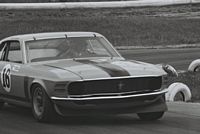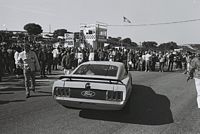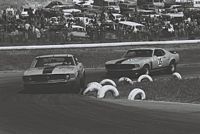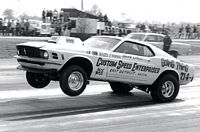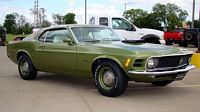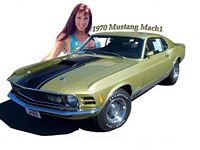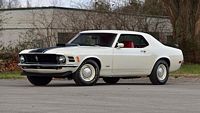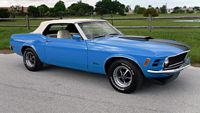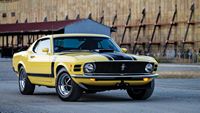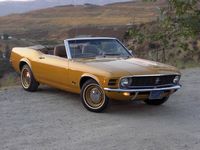 All 1970 Shelby Mustangs were actually produced in 1969. Because of dwindling sales, the 789 remaining 1969 cars were given new serial numbers and titled as 1970 models. They had modified front air dam and a blackout paint treatment around the hood scoops. 1970 was the last year for Shelby branded cars from the Ford Motor Company and Shelby American.

The 1970 model year Mustangs were restyled to be less aggressive and therefore returned to single headlamps which were moved to the inside of the grille opening with 'fins' on the outside of the grille sides. Some felt the aggressive styling of the 1969 model hurt its sales and this view prompted the headlamp revisions and simplification of other exterior styling aspects. It's worth noting though that 1969 model year sales exceeded those of 1970.[50] The rear fender air scoops were removed and the taillight panel was now flat instead of concave as seen on 1969 models. The interior options remained mostly unchanged.

1970 model year saw the previous 351W V8 engine options replaced with a new 351 cu in (5.8 L) Cleveland (351C) V8 in either 2V (2-venturi carburetor) or 4V (4-venturi carburetor) versions. Though some early 1970 mustangs, built in 1969, had the 351W. The 351C 4V (M code) engine featured 11.0:1 compression and produced 300 bhp (224 kW; 304 PS) at 5400 rpm. This new performance engine incorporated elements learned from the Ford 385 series engine and the Boss 302, particularly the poly-angle combustion chambers with canted valves and the thin-wall casting technology.

Ford made 96 'Mustang Twister Special' cars for Kansas Ford dealers in late 1970. The Twister Specials were Grabber Orange Mach 1s with special decals. Ford also made a few 'Sidewinders', which were built in Dearborn, shipped to Omaha, and sold in Iowa and Nebraska. They were available in Grabber Green, Grabber Blue, Calypso Corral, and Yellow. The stripes came in the trunk to be installed by dealers.